If you're wondering about the best hiking trails in Turkey, keep reading! If you're a travel lover or amateur photographer looking for a peaceful environment, hiking is the best option. It would be best to go trekking in Turkey, especially while visiting Eurasia. Turkey's magnificent scenery, historical and cultural treasures make the country an ideal destination for trekking and hiking.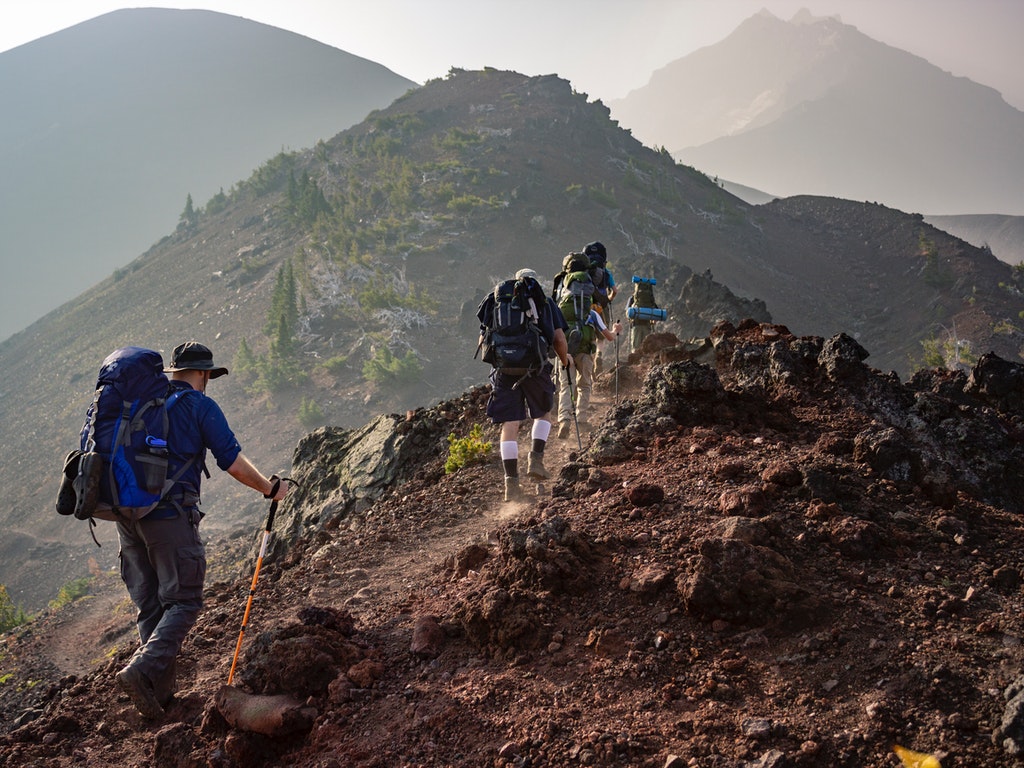 The country has beautiful countryside and many mountainous regions in Turkey that are ideal for hiking. To enhance your experience, you can browse the extensive flora, fauna, and wildlife reserves with the best hiking trails in Turkey.
Famous Hiking Trails in Turkey
It's challenging to choose an ideal hiking route as Turkey has about nineteen hiking routes. Here are the best hiking trails in Turkey:
St Paul's Trail
St Paul Trail is one of Turkey's most special hiking routes, which has historical importance. São Paulo used the trail during its first trip to Asia Minor. It's a long-distance journey that can take about 27 days.
Thanks to this walk, it's possible to see the beauty of rural villages and stunning landscapes. The hiking season on the St. Paul Trail is from April to July and September to November.
Likya Way
This is one of the best hiking trails in Turkey. The presence of a 12 km long beach in Patara and the breathtaking view of the coast from Kaş, Kalkan, and Mount Olympos make it one of the most exclusive trekking spots.
You can also see the historical ruins of the Lycian cities in the Mediterranean region. We recommend that you wear shoes suitable for walking and buy a trekking pole, although it isn't mandatory.
Kackar Road
Located in the Black Sea region of Turkey, Kackar Trail is a delightful sight to watch. It's also one of the best options for exploration and hiking among the mountainous areas of Turkey.
A solid network of mountains can take from a few hours to several days to trek to Kackar. It may take about 30 days to complete the trek. Kaçkar Mountain is known as the fourth highest hiking point in Turkey. You're guaranteed to see a bear, mountain goat, or wolf. The best and perhaps safest time for Kackar hiking is between July and September.
Evliya Celebi Street
Evliya Celebi Street is one of the oldest and longest hiking routes. This is the best hiking trains in Turkey route for nature and animal lovers.
This is the first long-distance walking route in Turkey that serves pedestrians and drivers. You can see the ancient provinces of Bithynia and Phrygia and the ancestral homes of Evliya, among many other wonders. We recommend checking the weather forecast online before you start your hike.
Yenice Forest Road
Much less is known about this hiking trail. The main attraction of Yenice Forest Way is its strategic location. Yenice Forest, located near the historic town of Safranbolu, a well-preserved region from the Ottoman period, is one of the must-visit places.
Safranbolu is the center of the saffron plant. There is a short route of approximately 396 km, which you can traverse through 21 alternative ways. This track is easily accessible from the Istanbul and Ankara region of Turkey.
On this route, you can use a bicycle or choose to ride a horse to reach your destination. This trekking route is ideal for two or three-day excursions. The best time to go on this hike is between March and October.
Liberation Road or Independence
This is an old walking route drawn by the Liberation Army officials during Turkey's war of independence in 1991. Located on the opposite side of the country along the Black Sea coast, Independence Road, or Istiklal, this track is a very short hike.
This hiking route has great importance in the history of Turkey. The best time to go on this hike is from March to October.
Path Caria
This hiking route will help you discover ancient ruins and history in southwestern Turkey. This route allows you to witness a new, colorful, and pretty traditional version of Turkey.
Since you are likely to encounter wild animals such as foxes at night, we recommend walking the Carian Way early in the morning. Don't forget to bring a flashlight and water bottle, which you can refill by stopping by water sources such as streams along the way.