If you are wondering how to go from Marmaris to Cappadocia, continue reading!
Cappadocia isn't just a city; it is a fairy-tale and mysterious world. Since they are all in Cappadocia, you can see real houses carved into the rocks. Cave cities were natural places for people to live in the Byzantine and Ottoman Empires. Ordinary townspeople and monks lived in such dwellings carved into stones.
There are houses where people live to this day. Of course, at the moment, in such homes, there is everything necessary for a comfortable stay, all the conditions for life. However, the historical value of these places will always be at the forefront. You will also see other interesting places in Cappadocia.
One of the most exciting places of Cappadocia is the massive stone figures created by mother nature. Human hands didn't touch them, but these tuff and basalt natural monuments emerged due to weather conditions. It seems like a master made it when you look at them.
The fact is that different numbers were obtained because other rocks have different rates of weathering and destruction. The height of some figures reaches twenty meters or even more!
In addition to such pillars in Goreme National Park, you can see numerous picturesque ravines and valleys of various colors and shades formed due to sandy rocks and tuffs. The most beautiful of all opens with a bird's eye view, so every tourist who comes here can afford to fly in a natural Cappadocia hot air balloon and gaze at this beauty.
Numerous balloons in the sky also make an incredible impression on this place. It is as if you are diving into a fairy-tale world, and you find yourself in the past without a time machine. Beautiful photos, these moments of life will forever remain in your memory as a magical fantasy journey!
How to Get to Cappadocia from Marmaris in the Easiest Way?
Consider another critical issue regarding the road to these attractions. There are different options for how to travel from Marmaris to Cappadocia: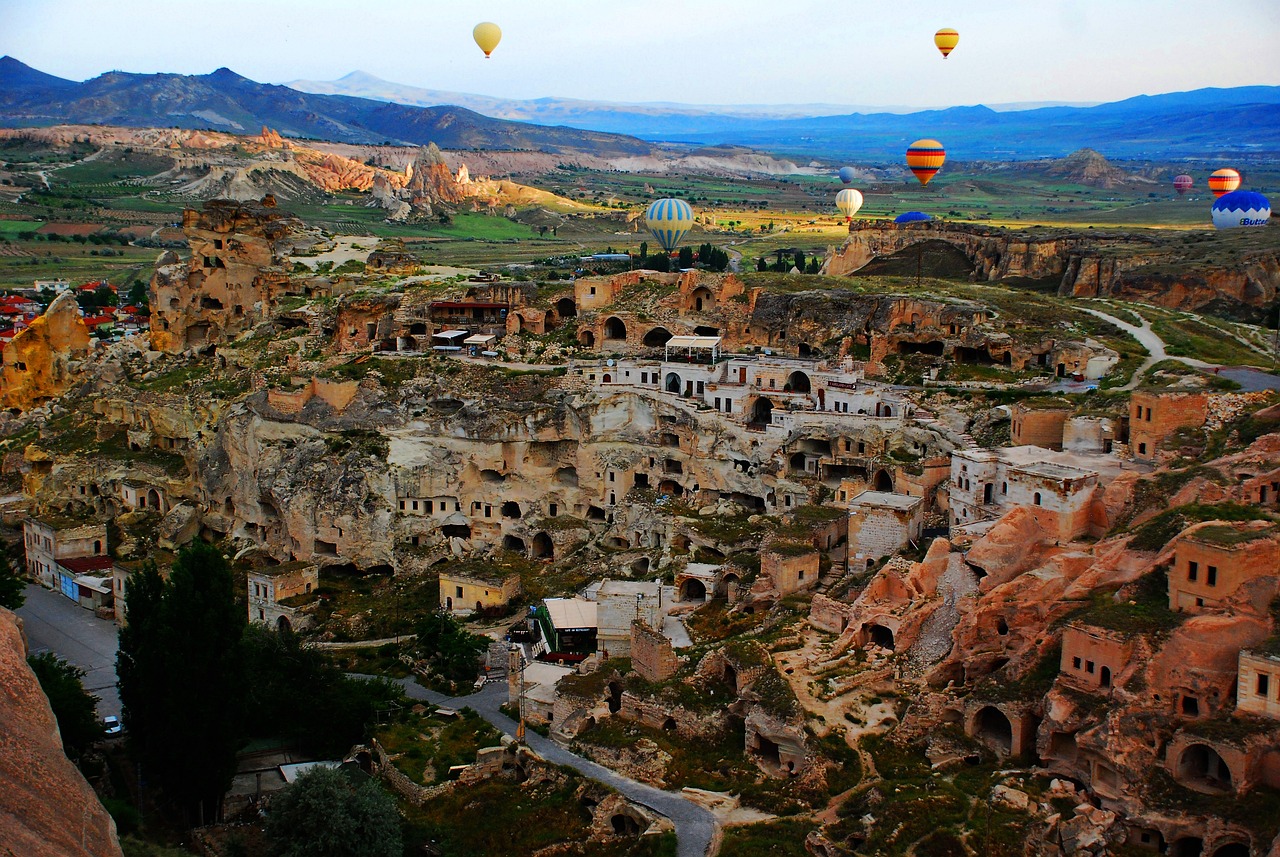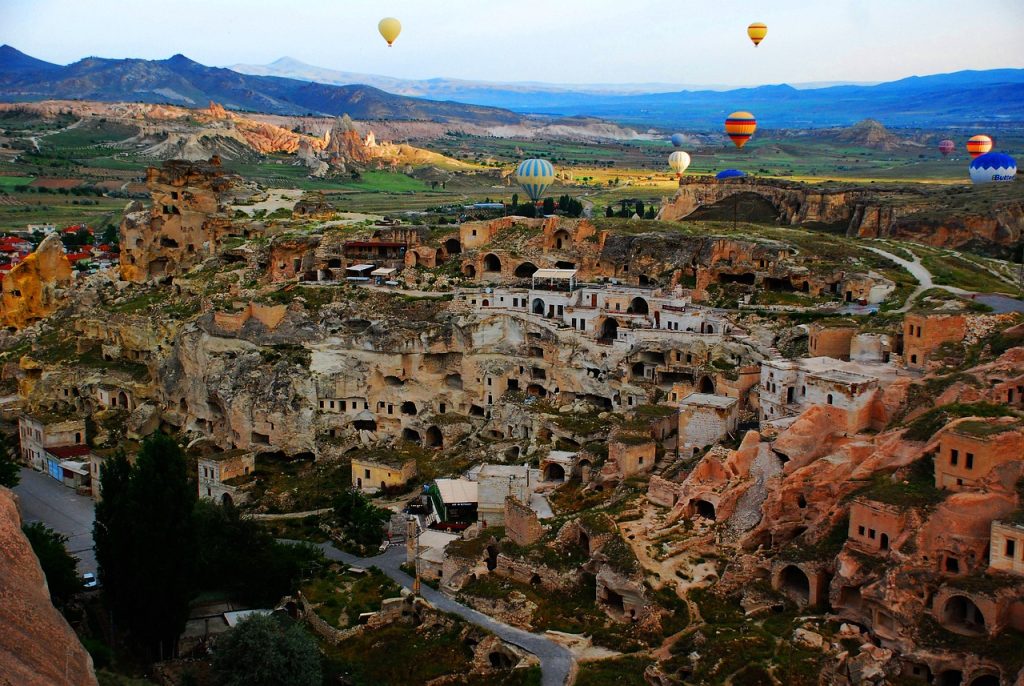 Itinerary from Marmaris to Cappadocia
You can choose our rich excursion program under comfortable conditions in Cappadocia. Our transfer will pick you up directly from your hotel, and on the way, a professional guide will accompany you throughout the journey. The tour program itself is exciting and rich.
You will visit Goreme Open Air Museum; you will see the most famous valleys, Guvercinlik Valley, Love Valley, Pasabag Valley, and Dervent (Imagination Valley). With our sightseeing tour, you can also dive into the world of Avanos potters and discover the city of Urgup.
You can join this unforgettable flight with a hot air balloon and see all the beauty of Cappadocia from above at sunrise.
Regular Bus Journey from Marmaris to Cappadocia
To do this, you will have to go to the city of Marmaris bus station and get acquainted with the prices and schedules of the bus companies going to Nevsehir. Then we recommend that you buy a ticket. Because if you delay the purchase, there may be no tickets left. Travel time will be about fourteen hours, as they say, plus or minus, because regular buses also stop in other cities, drop off passengers and pick up others from there.
Therefore, the bus may take more time than written in the schedule. But ordinary buses are equipped with everything necessary to keep their passengers happy.
Buses have TVs and internet, and some have drinks and something to eat. There is a place to charge your phone and other benefits. Of course, only you can choose, but it is worth visiting Cappadocia while relaxing in Turkey because there may be other opportunities.
Can I Go to Cappadocia by Rent a Car?
You can also travel from Marmaris to Cappadocia by renting a car. You can contact us about this.
How Can I Visit Cappadocia on My Own?
Are Cappadocia 2 Days Enough?
For Cappadocia, two days may be enough, depending on your situation. You can experience perfect moments in this unique place.
Which Month is Best for Cappadocia?
March to May and September to November are the best times to visit Cappadocia. This is because there is no peak season and mild weather. However, you can still see it whenever you want.