Cappadocia Urgup is a reasonably large city, on the same level as Goreme, trying to become the tourism center of the region. It has many hotels (including cave hotels), restaurants, souvenir shops, and markets. Of course, it also has exciting sights.
Urgup includes the blue tour, where tourists are told about Saint John, who lived and worked in captivity and taken to one of the city's viewing platforms. Urgup is also famous for its wineries. The locals grow grapes in the valleys near the town, and the International Wine Festival is held here in October. Therefore, Cappadocia Urgup has the most bars and nightclubs in Cappadocia and has the most entertaining evenings. That's why Urgup loves young people.
Why Should You Stay in Urgup?
Those who don't like the hustle and bustle of tourist attractions but also prefer to have everything they need (and the best and most stylish) at hand will love Urgup: The city has a rich infrastructure, but at the same time, there aren't many tourists.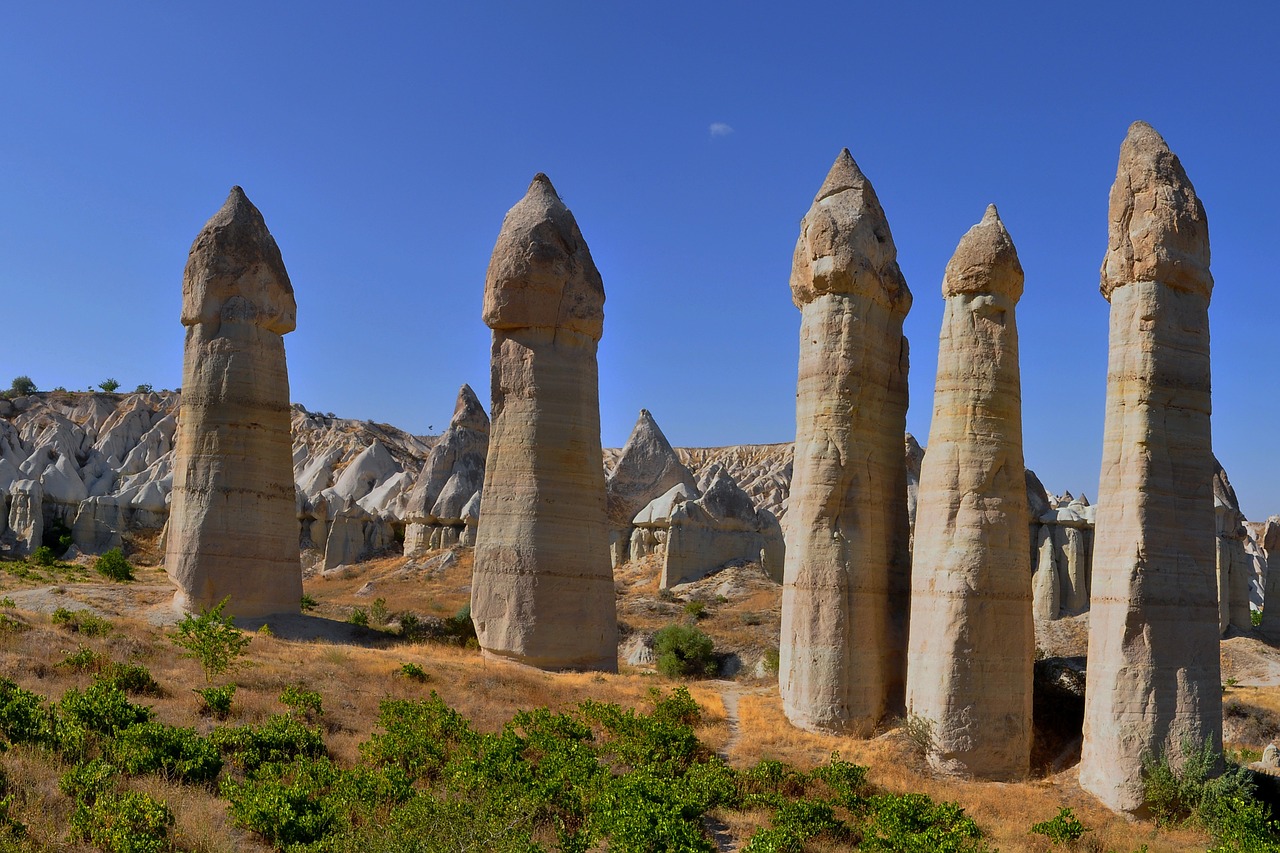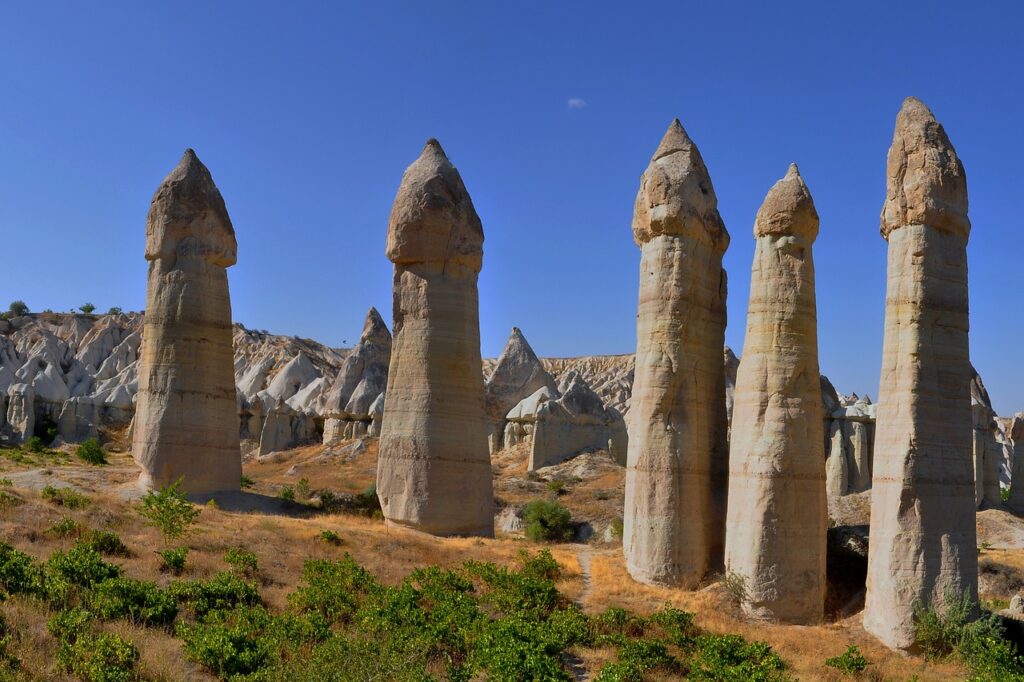 For those who want to see the sights of the blue cruise on their own, it will be convenient to reach them from Cappadocia Urgup. All interesting places are nearby. True, traveling by public transport isn't very comfortable, and renting a car is better. For those who like noisy parties with live music and a glass of delicious wine, Urgup is a great place to relax. However, in the off-season, the city is so lonely that you can't even believe it: Locals hide at home, and tourists seek entertainment elsewhere.
Places to See in Cappadocia Urgup
The most important place to see in Cappadocia Urgup is the old part of the city. This place is located near the main town square. Beautiful old houses of soft pink and sandy tuff have to preserve here. They fit so organically into the surrounding landscape that they can involuntarily be confused with the steep slopes of the mountains. Even if you're not a big fan of architectural beauty, these streets are worth a stroll.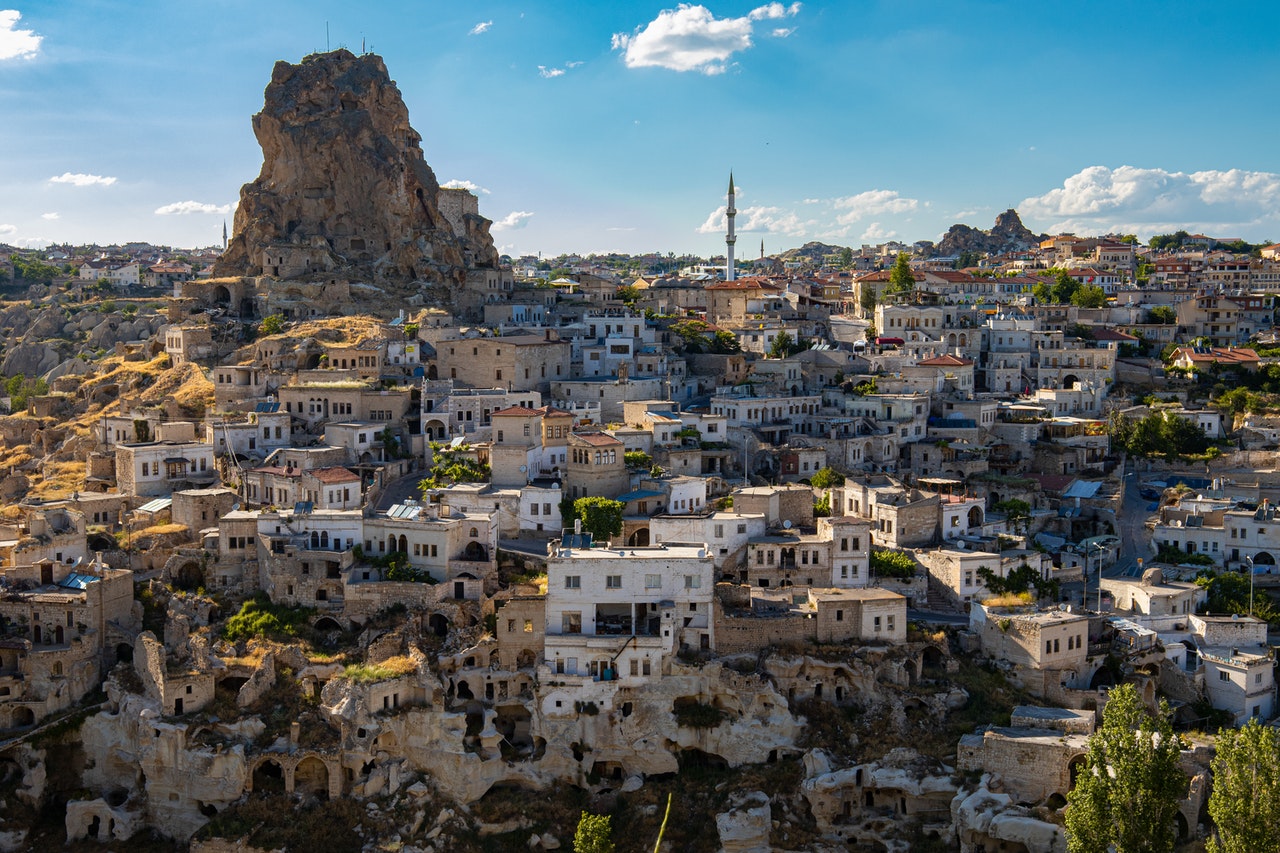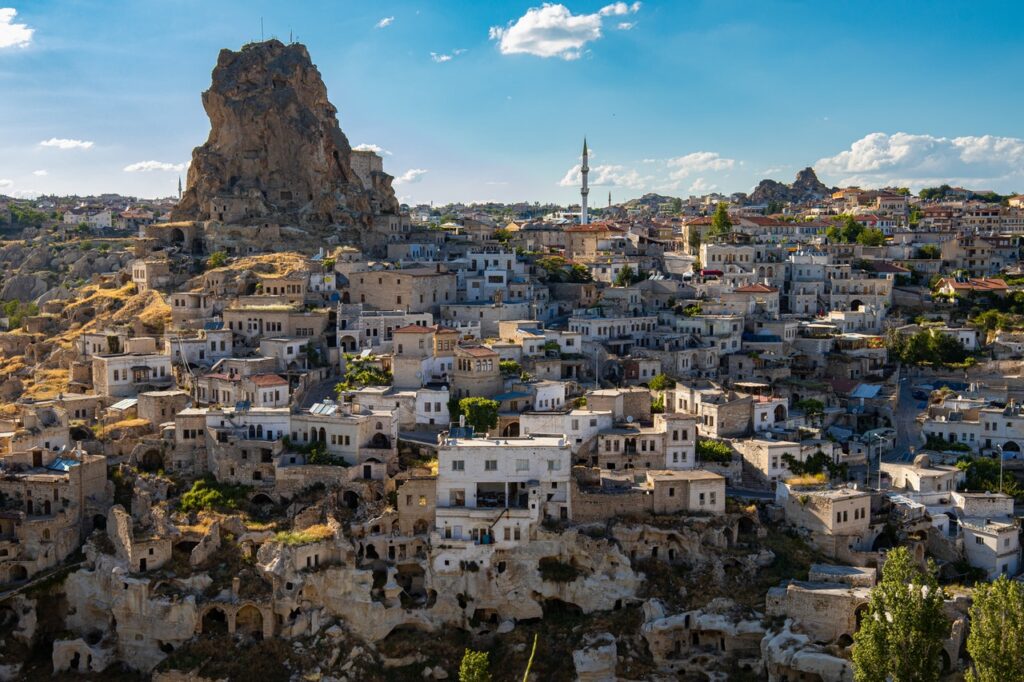 Temenni mount, with its observation deck, is a large rock in the center of the city, entirely cut by caves, and residents still use these rocks as various outbuildings.
Urgup Local Culture Museum is also a small museum displaying various artifacts found during excavations: Everything from bones of prehistoric animals to 20th-century household items (figures, statues, ornaments, ancient pottery, fabrics, books, and other archaeological finds from these places). There is no audio guide, but the subtitles are in English. In the park in front of the Urgup Museum is a viticulture statue.
Catalkaya observation deck near Urgup is a visiting card of Cappadocia. It is literally two kilometers from the city, above the Catalkaya valley. Buses with tourists from the Mediterranean or purchasing the Cappadocia red tour stop in this area, so this place is usually crowded. Here, souvenirs and water sell, while apricot trees grow in the valley.
Where to Stay in Urgup?
Cappadocia Urgup is famous for its luxury boutique hotels, where every room is unique. Of course, they aren't cheap. But sometimes you really want to be able to afford it. For those who are used to saving money, there are cozy hostels or rooms without caves in stylized hotels.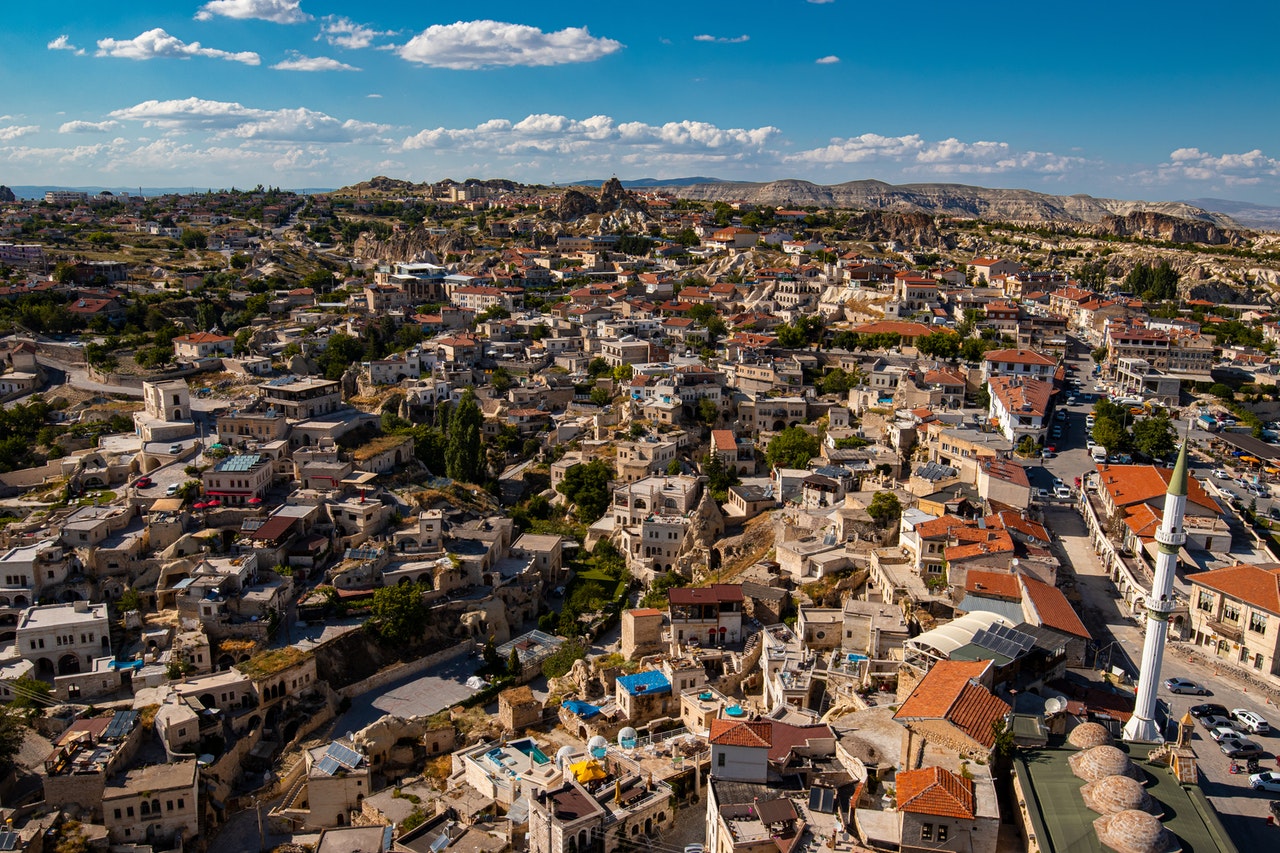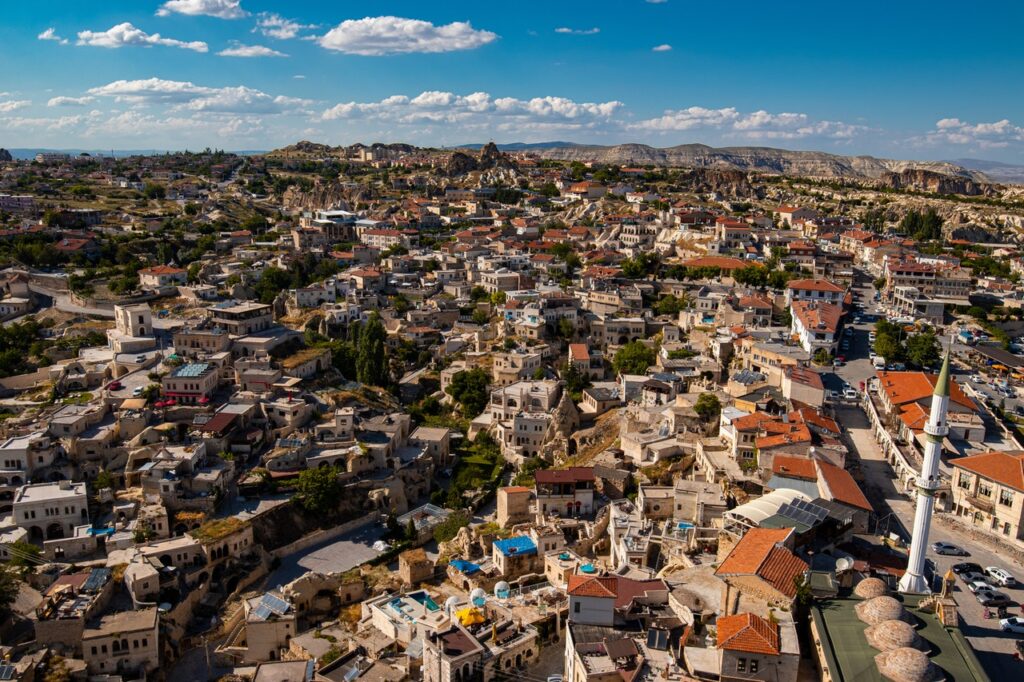 Spacious self-catering apartments are suitable for traveling families and friendly companies. There are no hostels, so if your trip includes the most affordable accommodation options, you'd better head to Goreme. Please note that some hotels in Urgup are closed from November to March. Tourists rarely come here during this off-season.
However, if you're looking for a quality and reliable hotel in Urgup, you can contact us immediately.
What to Eat in Urgup?
The choice of restaurants in Urgup is slightly less than in Goreme. Of course, finding an institution with Turkish national dishes is not a problem. But world cuisine is underrepresented.
There is Italian food and American fast food. There are also restaurants with pan-European and Middle Eastern cuisine, but not very often. But Urgup is famous for its wine bars (usually with live music). Here you will find budget cafes, patisseries (especially many near the bus station), and pizzerias that serve pita bread.