Summer in Turkey is perfect as it is in every season! As summer approaches, so does the irresistible desire to explore new places. The days are long enough to travel to distant places and get acquainted with that place's different cultures and traditions. If you're traveling to elite destinations and summers go hand in hand, you should add Turkey to your wish list.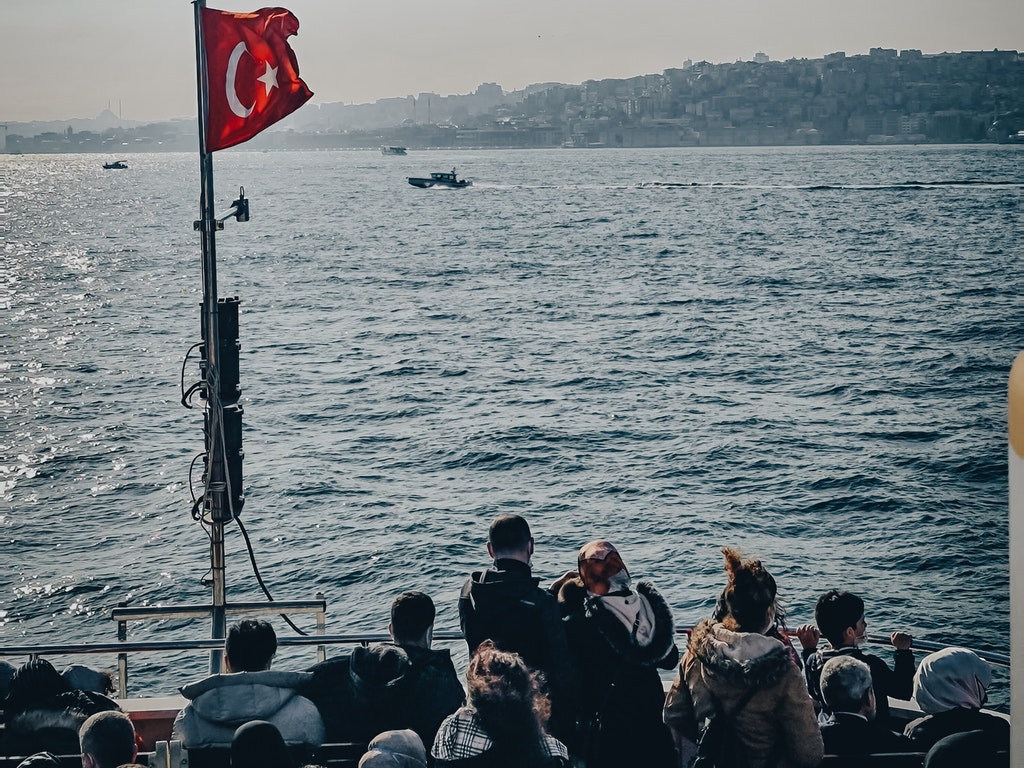 Famous for its ancient ruins, beautiful monuments, and traditional cuisine, Turkey is for those who love the rich history, picturesque beaches, delicious kebabs, and spend the summer in Turkey. It's time to say hello to summer in the land where the legendary city of troy exists. Is it attractive enough? Immerse yourself and take a stunning vacation now!
Summer in Turkey
If you're wondering what months are the summer months in Turkey or what is the highest temperature in Turkey, get ready to have your answers.
The summer season arrives in Turkey in July and stays until August. Many tourists visit Turkey during the summer season as the country looks incredibly beautiful when the summer sun shines through.
Summer Activities in Turkey
Inviting summer vacation also requires an excellent list of things to enjoy while in Turkey. Here is a list of the best places in Turkey for the summer where you can pamper yourself with exciting things to do in Turkey!
Touristic Places
From the glittering city of Istanbul to the ancient city of Ephesus, there're many places to visit in Turkey during the summer months.
Explore the famous historical sites of Istanbul, such as the Blue Mosque, Hagia Sophia, or visit the port city of Ephesus, Turkey, which will make your summer trip unforgettable. History lovers will appreciate the ancient ruins that reflect Turkey's glorious past.
Beaches
Beaches in Turkey are for those who love the most important things like a summer tan, cocktails, and street food.
Turkish people believe there is no need to go out to eat; they will come to you as there are plenty of street vendors on the beaches serving delicious local cuisines like honey pistachios, sesame cones, and more.
Cappadocia
Are you a trekking enthusiast? Turkey has picturesque landscapes for you to wander around and catch your polaroids. Explore beautiful valleys and chimney-shaped rock formations as you soak up the stunning scenery.
Make your summer trip more appealing by going on a hot air balloon ride, which is extremely popular with tourists. Cappadocia is famous as a wizarding world straight from the Star Wars scenes. Don't forget to explore the Valley of Love and stay at the exquisite cave hotel when your trip is over.
Çemberlitaş Turkish Bath
Turkey is known for its historical Baths and Circle Stones. Bath is one of the most famous. Çemberlitaş Turkish Bath, founded by Mimar Sinan in 1584, is a renowned bath located on Divanyolu Street.
Get into the idyllic summer mood by heading here to enjoy a whimsical bath. Lie on the marble, immerse yourself in the essential oils applied to your body, relax your body and soul.
Local Tastes
Learn how to make baklava or learn about the unique ingredients used to make traditional dishes in Turkey. Famous for its kebabs, Turkey has several types of kebabs that you must try.
Stay with your family and cook with the locals. They are known for being friendly and conspicuously treating tourists, providing them with simple accommodation and delicious food.
Tips for Your Summer Trip
Apply for your Turkey visa in advance.
Learn some Turkish phrases that will help you on your journey.
Use public transport as it's pretty safe and convenient.
It's known that the summers in Turkey are hot and dry. Therefore, adjust your clothing.
Wear decent clothes when visiting mosques.
Turkey is a beautiful country that should be explored by anyone who loves historical sites and food. Don't forget to explore all the cities of Turkey, because each of them will surely enchant you! Are you excited already? Get ready, plan your vacation in Turkey and get prepared to fall in love with the country ruled by the Romans!