Kaymakli Underground City is undoubtedly one of the historical regions that arouse astonishment in Cappadocia. It is a must-see travel route. You can also visit this magnificent travel point within the Cappadocia region of Nevsehir by evaluating different travel options.
Cappadocia is definitely the most magical region of Turkey. It is an excellent destination with fairy chimneys, underground cities, houses carved by human hands, castles for different purposes, and exciting food that amazes almost every traveler!
In addition to all this beauty, Cappadocia has a different feature that makes it a little more interesting. This feature is the underground cities spread over almost all parts of Cappadocia. Moreover, these cities connect Cappadocia. Because in addition to 36 underground cities you can visit in Cappadocia, if we add the underground cities that haven't been fully unearthed yet, there are nearly 200 underground cities.
Almost all of these underground cities are interconnected underground. It doesn't know exactly who built these cities or when people used them. However, what is known is that these cities are thought to have been constructed for defense or shelter for the people living in the region.
Where is Kaymakli Underground City? How to Go?
Kaymakli Underground City is just one of the hundreds of underground cities in the Cappadocia region. This city is 19-20 kilometers from Nevsehir city center and locates in Kaymakli Town, which gives its name to the underground city.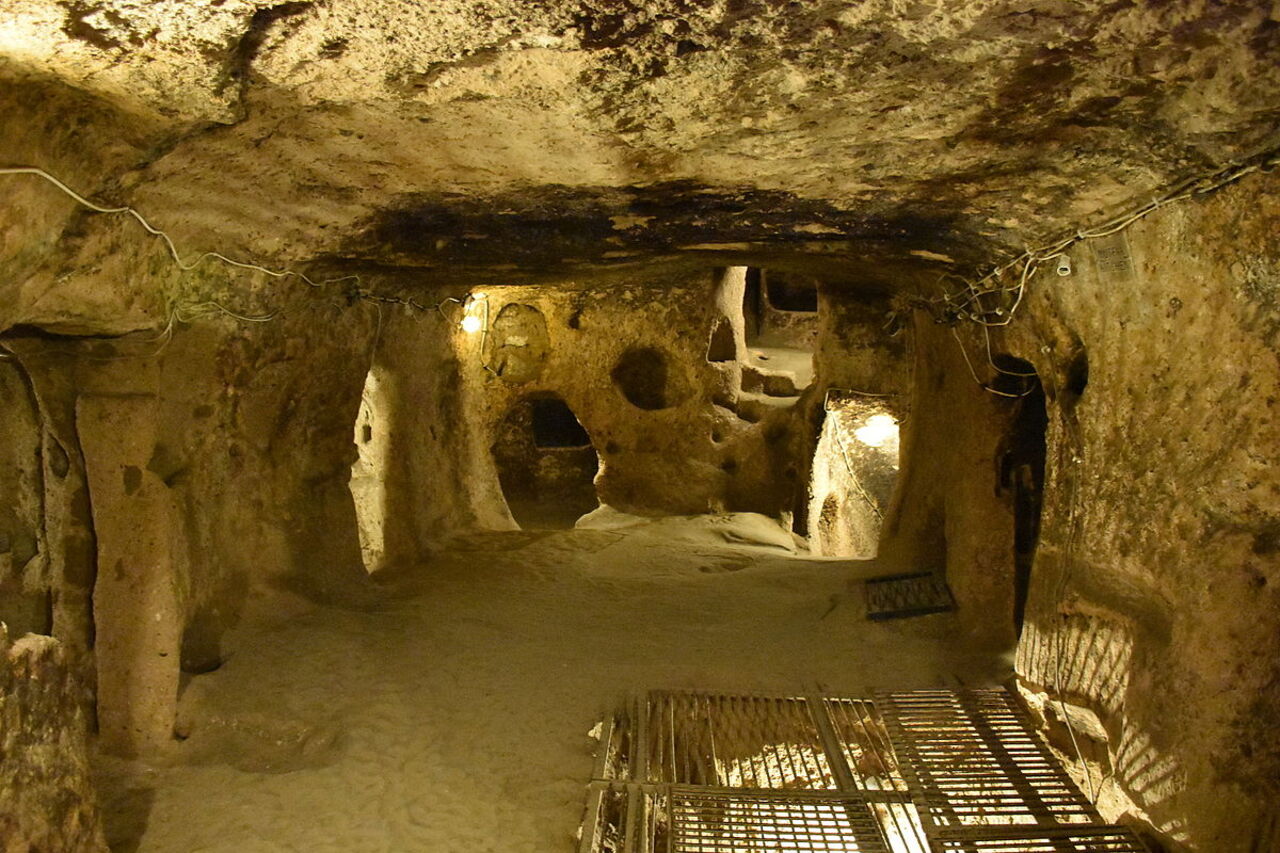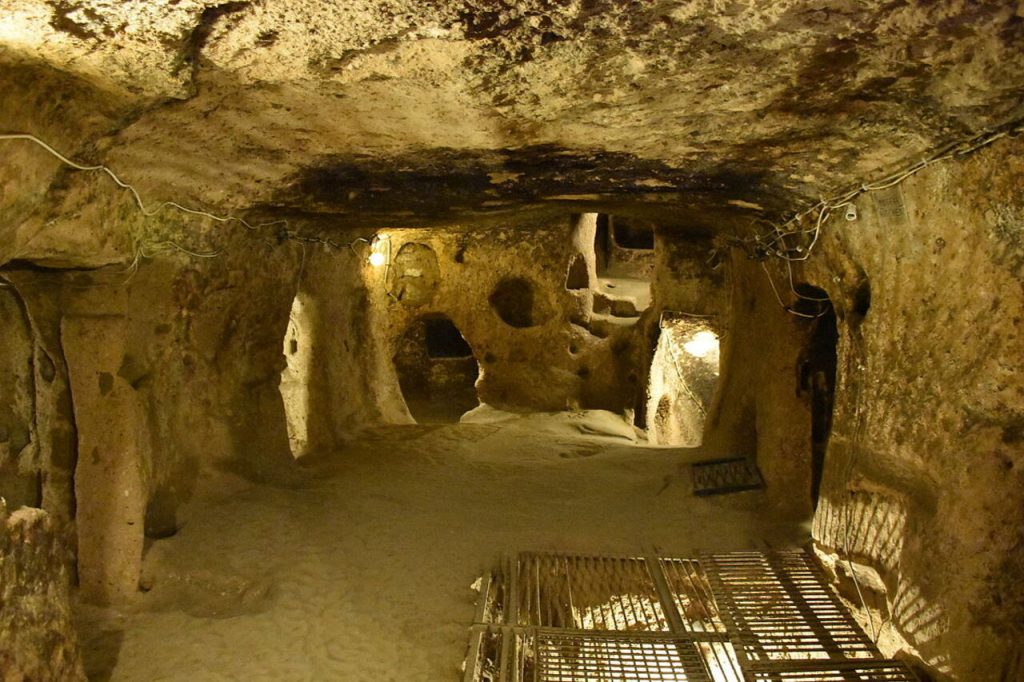 You can travel in many different ways, as it is an underground city that is frequently visited by local and foreign tourists. You can rent a car, choose a bus, or go back and forth by plane.
Kaymakli Underground City Information
Perhaps the most famous of the underground cities, which is one of the permanent representatives of the list of places you can visit in Cappadocia, is the Kaymakli Underground City.
The state opened this special place in Turkey to visitors in 1964. Later, this region was included in the UNESCO World Heritage List in 1984. Today, only four floors of this underground city, which has living spaces that go down to 8 floors below the ground, are open to visitors. But don't get upset right away. Because even visiting those four floors is more than enough for you, and it surprises you.
Parts of Kaymakli Underground City
As soon as you enter Kaymakli Underground City, you progress through narrow and low tunnels. The barn section welcomes you on the first floor. The reason is the difficulty of getting the animals up and down to the lower feet. After this section, as you move to the lower floors, you come across living spaces, kitchens, rooms, churches, and tombs.
Even thinking that people lived, slept, and drank in these places evokes strange feelings that are difficult to describe. Moreover, they have done this systematically and even have a unique ventilation system!
Besides the rooms, cellars, warehouses, water cellars, and ventilation shafts in Kaymakli Underground City, which are connected by narrow passages, there are also sliding doors. The sliding doors, which are designed in the form of wheels, vary in length from 1 meter to 2.5 meters, and their weight varies between 250-600 kilograms. These doors are thought to be built for defensive purposes and can only open from the inside. Don't you think it's interesting that this was felt and discovered centuries ago? Visiting the underground cities is one of the most extraordinary experiences of Cappadocia.
How Much is Kaymakli Underground City Entrance Fee?
Kaymakli underground city entrance ticket is 100 TL.
Is Museum Card Valid in Kaymakli Underground City?
Yes, the museum card is valid for this underground city.
What Days is Kaymakli Underground City Open?
It is open every day of the week. Kaymakli Underground City visiting hours are between 08.00-19.00.
How Deep is Kaymakli Underground City?
Kaymaklı Underground City is eight floors deep. Currently, only four beds are open to the public. The fourth floor is 20 meters (65 feet) below the ground.
Is Kaymakli Better Than Derinkuyu?
Although Kaymakli Underground City is the second largest underground city of Cappadocia in size, the parts you can visit are a little more informative and wider than Derinkuyu.