One of the most visited places of Cappadocia in Ortahisar is Pancarlik Valley and Pancarlik Church.
Pancarlik Valley Cappadocia
Pancarlik Valley Cappadocia, which is preferred and famous as a camping area, is one of the most special places.
When it comes to Cappadocia, it is obvious that they capture very nice shots, especially for photographers, no matter where they're. When you find areas with a unique view, such as this valley, it is even more enjoyable to enjoy and immortalize this beauty.
It is very important to allocate enough time to this valley, where you need to go to witness the miracles created by nature. Especially if you choose this place to watch the sunset, you will have a unique experience.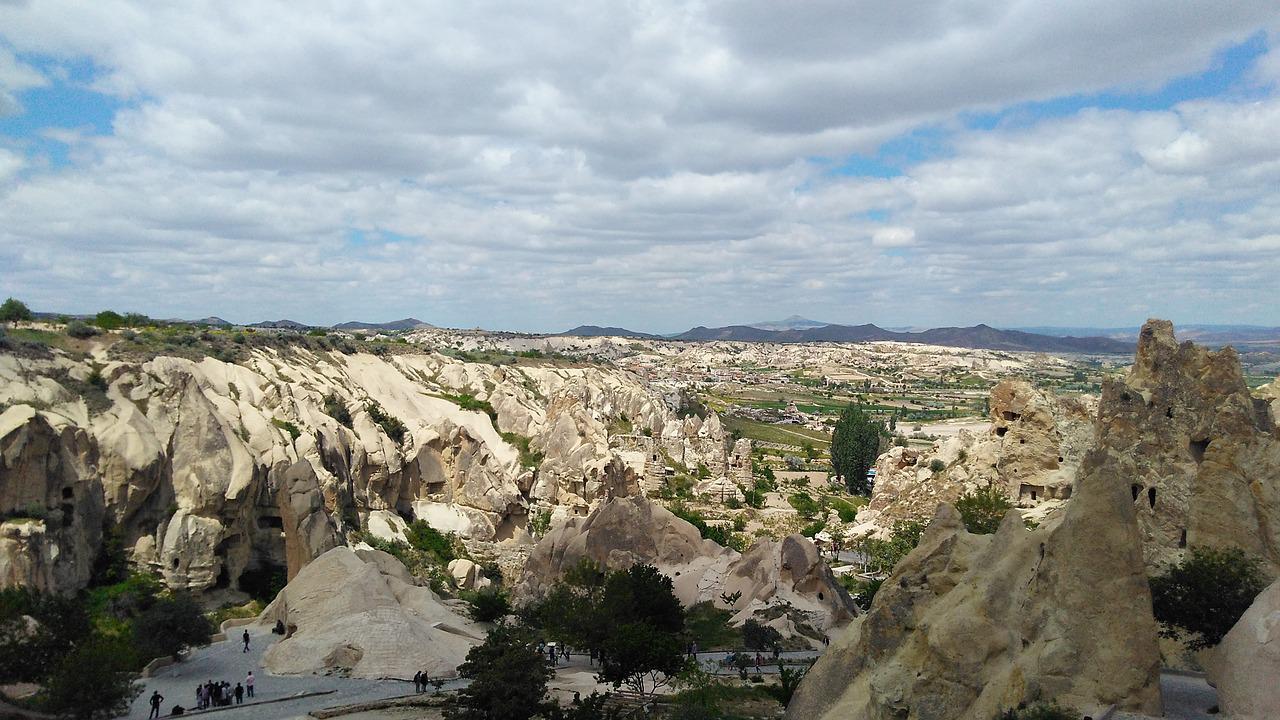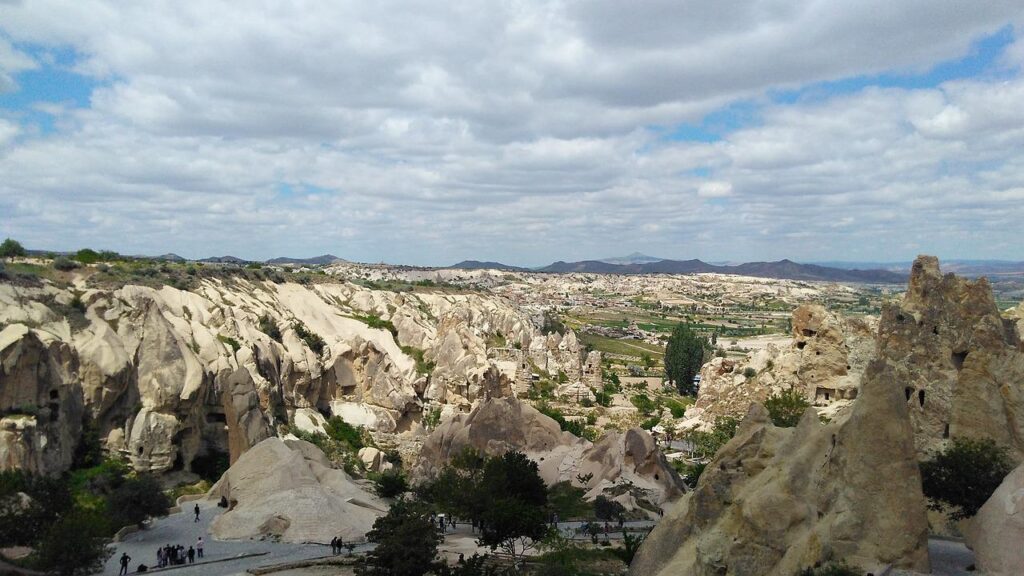 This valley is similarly a region that has become the center of attention with its church. The church in the region is also known as Pancarlik Church, taking its name from the valley, and the details in the church and the view of the valley are definitely historical pieces that should not be missed.
Where is Pancarlik Valley?
This valley is on the Nevsehir and Urgup road. This area is 4-5 km from Urgup. Ortahisar, a town of Nevsehir, is one of the most visited places that come to mind when Cappadocia mentions it.
When you come to this valley, located on the Urgup and Mustafapasa road in the southern part of Ortahisar, you can easily reach the famous Pancarlik Church, which includes pigeon houses, a chapel, and a monastery.
Pancarlik Church
Frescoes are the formations you will frequently encounter in every church you come across in Cappadocia. These frescoes, in which they carved the living conditions of that time, their religious beliefs, and all kinds of messages on the walls, will also appear in the Pancarlik Church.
The thing that attracts the most attention in the Pancarlik Church is that these frescoes are usually green-grounded and extremely well preserved. In this way, the texture of the church, which prepares a visual feast for you, is of a type and frequency that we aren't accustomed to seeing in other churches.
Where is Pancarlik Church? How to Go?
You can reach the Pancarlik Church, located in this valley in Ortahisar, 4-5 km from Urgup, by climbing up the valley or on foot. If you go in the appropriate season, the vineyards will accompany you on the road you walk or drive, and you will reach the church in the greenery.
Places to Visit in Pancarlik Valley
Sarica Church, located in the same vicinity as Pancarlik Valley, is one of the special areas of the region. What distinguishes this place from others is that it discover by a tourism company and restored thanks to their sponsorship. Ortahisar, which hosts the church, is known for Ortahisar Castle, which isn't far from here.
Ortahisar Castle, which is about 2-3 km away, is one of the important regions that you should not visit without visiting Pancarlik. Uzengi Valley, such as Pancarlik, which locates between the towns of Urgup and Mustafapaşa, can be among the places that you should visit with its different and pleasant scenery. If you are confident in your fitness, you can also follow Uzengi Creek and take a pleasant walk from here to Urgup.
If you want to spend your Cappadocia visit in an orderly manner in the company of professional people, you can immediately choose our Cappadocia tours. However, it would be best if you considered that the pleasure of the trip you will make individually with your vehicle would be completely different.
How much is the Pancarlik Church Entrance Fee?
Pancarlik Church entrance fee is 8 TL. Museum card isn't valid for entry here. After paying the entrance fee, you can tour the church as you wish.
Where is Pancarlik Church?
Pancarlik Church locates in Ortahisar. In addition, this area is only 5 km from Urgup.
Where is Pancarlik Valley?
Just like the church, Pancarlik Valley is 5 km from Urgup. It locates in Ortahisar region.