If you want to get to know the traditional troglodyte atmosphere in the Cappadocia region, then Zelve Open Air Museum is the perfect place to visit, primarily because it houses absolute marvels of architecture and history.
After the evacuation for security reasons in 1952, in the heart of the depopulated valleys, Zelve Monastery was inhabited and operated from the 9th to the 13th centuries. Slightly less impressive than the Goreme Monastery with its extraordinary murals, Zelve is undoubtedly worth a visit by anyone in the Cappadocia region.
You will especially love walking through the abandoned primitive villages nearby, a ghost town where time stands still with its historic mosques, mills, and houses.
Zelve Valley
Zelve Valley is the settlement used by people for the longest time in the Cappadocia region. In addition, this vital valley is the oldest settlement of Cappadocia. According to ancient sources, Christians first increased in this region. There're many different churches, monasteries, and accommodations in this region.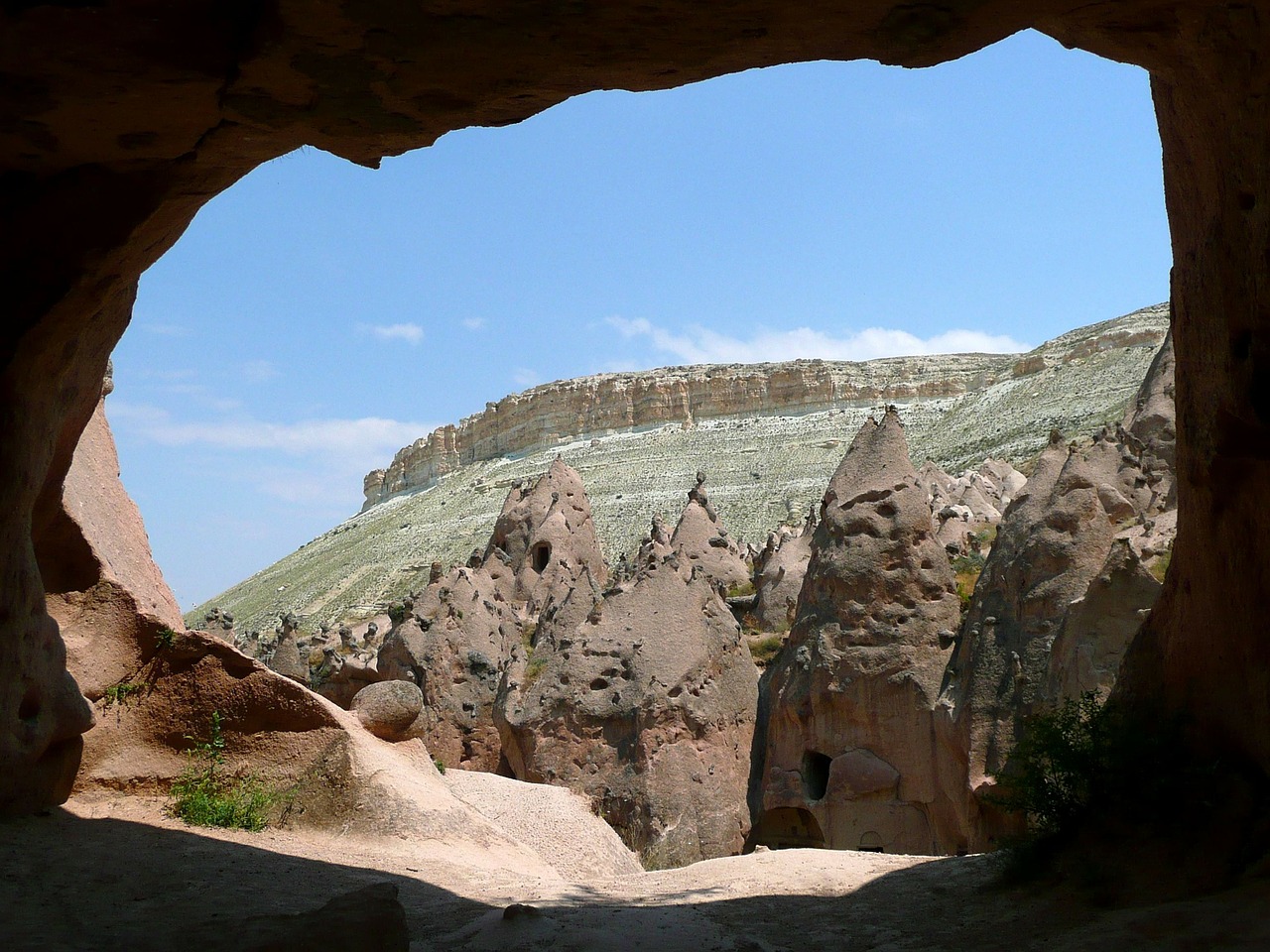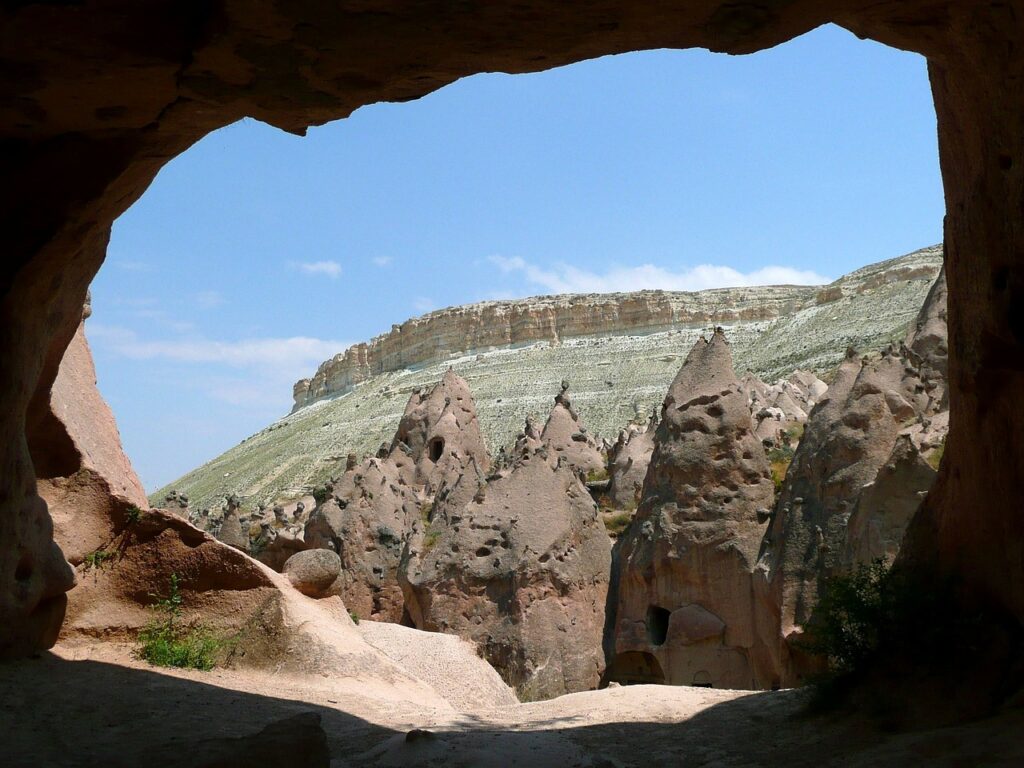 Right after the Christian era, people used the Zelve Valley only as a village until the 1950s. People lived in rock houses for a while but later moved to the town, a few kilometers from the valley.
Zelve Valley, which hosts unique images such as Guvercinlik Valley (Pigeon Valley), attracts attention, especially with its rock houses. From the first moment you step in here, you will be enchanted by the valley, and you will be lost in the magnificence of history, imagining the people who lived in these rock houses long ago.
Gifts in Zelve
Cappadocia is famous for its gifts. Several different markets also sell gifts at the entrance of Zelve Valley. You can buy gifts from Zelve, handmade towels in many different patterns, handmade rugs, bags, and carpets.
In addition, miniatures of Cappadocia, different types of sculptures, and magnets can be a good choice for you.
How to Go to Zelve Open Air Museum?
Zelve Open Air Museum is located 5 to 6 km south of Avanos district and only 1 km from Pasabaglari. Zelve museum, which is in a vast valley, is also inside the Zelve Valley. People who lived in the carved rock structures in this region 60-70 years ago now run shops selling pancakes or souvenirs at the museum entrance.
If you're going to Zelve by car, there is a car park at the museum entrance where you can park your auto. We also recommend that you drink water from the fountain in this area before entering the museum.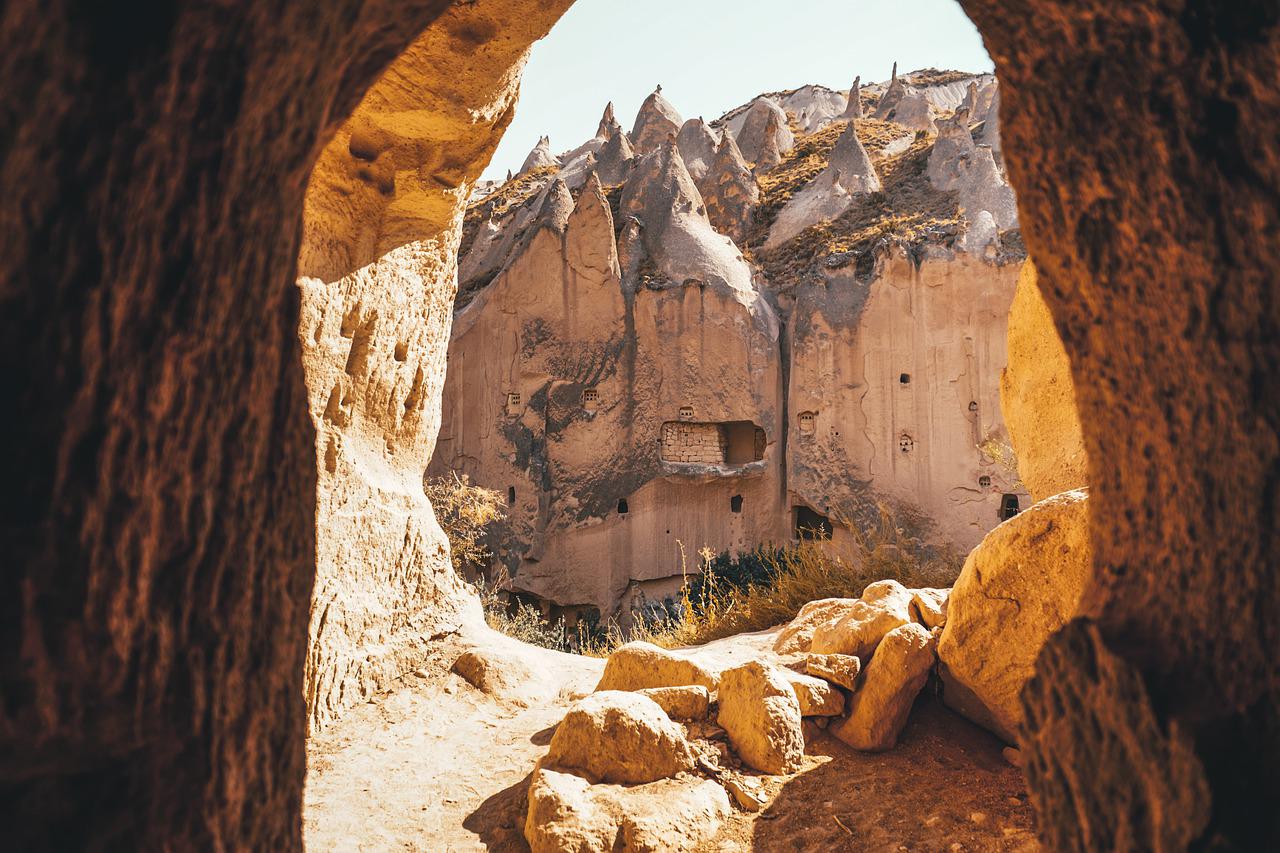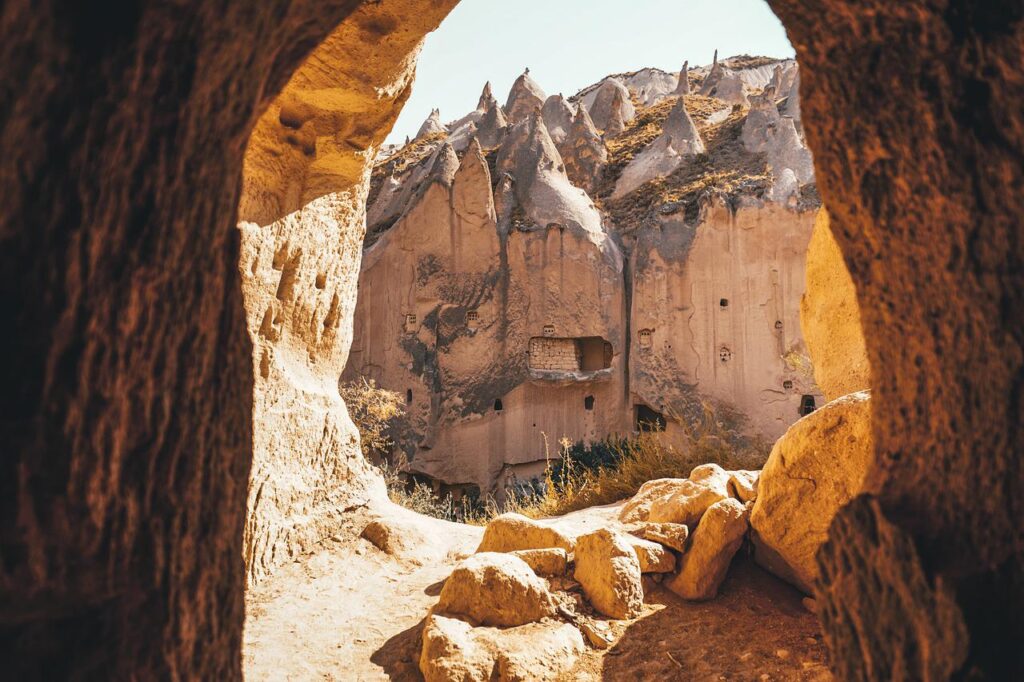 This museum entrance fee is only 8 TL. You can enter the museum immediately after purchasing your entrance ticket. Also, your Turkey museum card is valid here. While visiting Zelve, you can get a free sketch of this museum from the cashier in the entrance section to examine every detail best and not get lost.
First, this region has different types of settlements, along with many different rock churches. In addition to these, you will see one mosque in this area. Other vital regions within Zelve Ruins are Balikli and Uzumlu Church, tunnel, mill, Holy Pilgrimage Church, Direkli Church, and Monastery.
You should definitely visit this unique natural wonder region and the structures formed by natural stones. You can easily watch this region, which hosts beautiful views, especially at sunrise and sunset, accompanied by the flight of swallows, and even immortalize it by photographing.
What are Zelve Open Air Museum's Hours of Process?
Opening hours of Zelve Open Air Museum: 8 am to 7 pm. It's always important to buy your ticket in advance to avoid any problems. You can contact us immediately for a ticket reservation.
What's the Best Method to Experience Zelve Open Air Museum?
The best method to experience Zelve museum is to choose one of our popular Cappadocia tours. We want to give you a unique experience.
Do You Need to Book in Advance to Visit Zelve Open Air Museum?
We strongly recommend that you make an early reservation for Zelve Open Air Museum and other tours so that you don't always have problems. If you choose to book with us, you can easily cancel up to 1 day before our tours start for a full refund.