Get ready for a unique experience with a 2 day Cappadocia tour from Istanbul! Various excursions not only limit you to this city but also introduce you to other beautiful places in Turkey. On this fascinating tour, you have an attractive opportunity to take a 2 day tour of Cappadocia from Istanbul. This exciting excursion will allow you to see the incredible natural beauty of this magnificent region.
There are magnificent rock figures that create a unique and bizarre sight. The valleys of Cappadocia look like a foreign surface. Fantastic space landscapes and fundamental discoveries await! You can also explore the individual churches and monasteries founded in the earliest period of the formation of Christianity.
They find it in rocks and caves. From the inside, its vaults cover with delightful mosaic frescoes, and the walls are painted with Byzantine color paintings. It looks great, and you should see it!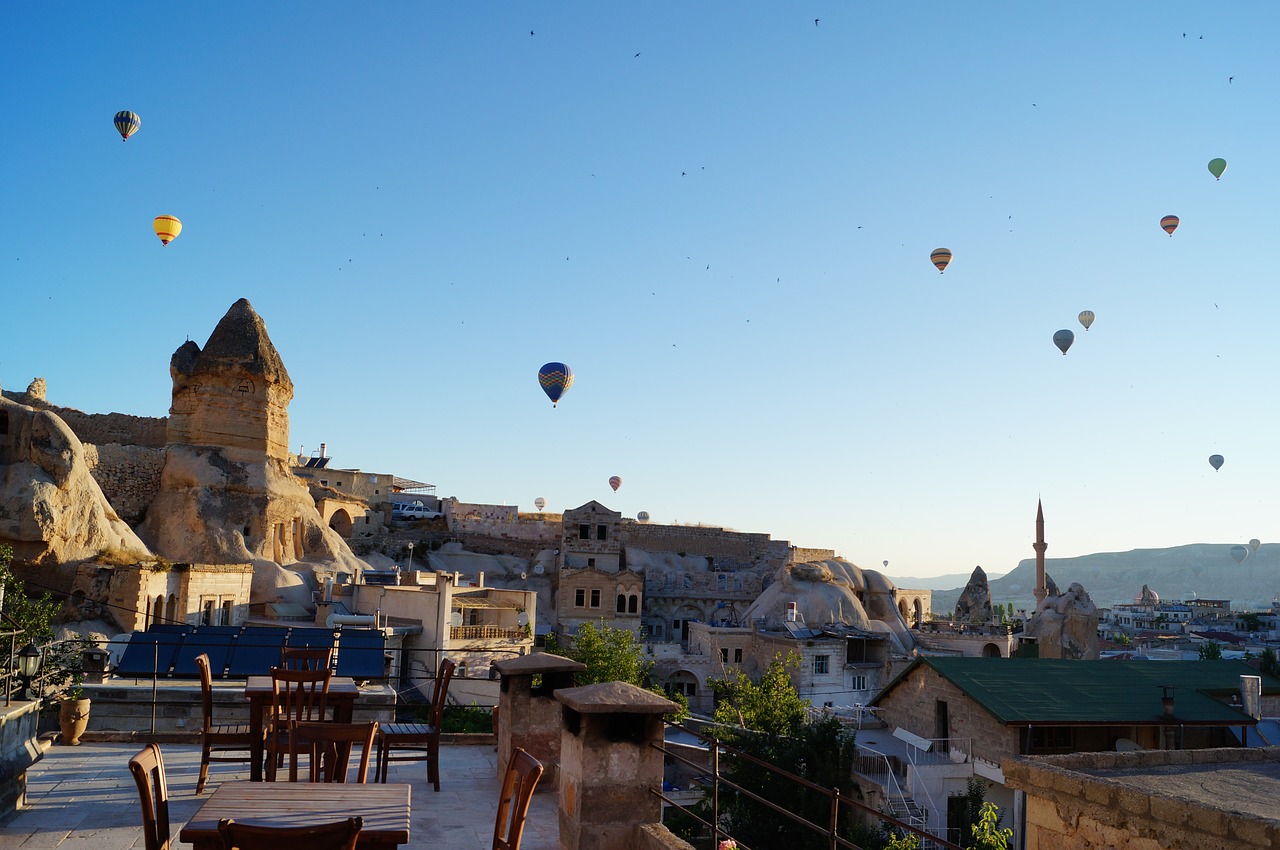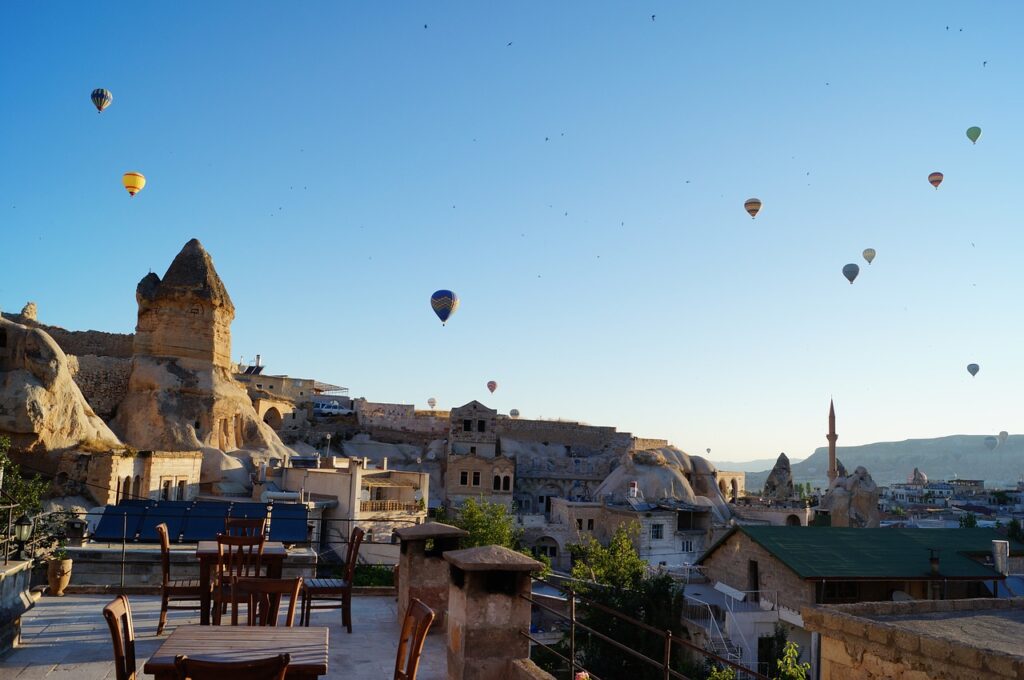 There are two ways to take this magnificent 2 day Cappadocia tour from Istanbul; by air and by land. We offer you a choice of two options. You can travel with us on a 2 day tour of Cappadocia from Istanbul in a comfortable bus or choose a fast flight. In this case, a plane from Istanbul will take you to Nevsehir or Kayseri airport in the morning. Then we will have a rich excursion program in Cappadocia. It will last all day, and in the evening, we will return to Istanbul Airport in the opposite direction in the same way.
The Road to 2 Day Cappadocia Tour from Istanbul
We continue the 2 day Cappadocia tour from Istanbul. If you choose a more budget option to travel by bus, this journey will take between 10 and 12 hours. It's a long journey, but it will cost you much less. Our bus departs from Istanbul to Cappadocia in the evening.
We will be on the road at night, but you will have the opportunity to sleep comfortably during the move. This way, you can save money and time and start your tour early in the morning. Our bus arrives at the ancient city of Urgup. It was known as Bashisar for centuries and was the largest city in Cappadocia during the Ottoman period.
Urgup Ancient City
Urgup is near volcanic rocks and offers magnificent views of fairy chimneys and broad valleys. They were formed as a result of long geological processes and are rock formations of unusual shapes.
They're also called fairy fireplaces, and they look gorgeous. The largest specimens look like giant stone mushrooms. These giants and their famous group, 'The Three Graces.' They settled very close to Urgup.
Devrent Valley
The 2 day Cappadocia tour from Istanbul continues at full speed. You will also have the opportunity to visit the famous Devrent Valley. It is no coincidence that it is called the Valley of Dreams. Here you can convince yourself that the mysterious design of nature is truly incomprehensible to man.
You will see how unique natural sculptures can be before various exotic creatures appeared in the guise of unknown animals. As well as highly recognizable figures of dolphins, pythons, camels, seals, and other cute little animals. All of them are made of stone by nature; this is a natural stone zoo! Also, you will then visit Pasabag Valley for a 2 day tour of Cappadocia from Istanbul.
Avanos
Our new stop on the 2 day Cappadocia tour from Istanbul is Avanos. After these fun walks, you will visit the ancient city of Avanos. This is the pottery capital of Cappadocia, and here you will get an insight into the traditional technology of producing various clay products. You can also participate in this business personally with your own hands.
First, you will be taught the secrets of crafting and learn the intricacies of the ancient technique of making various ceramic objects. After completing the ceramic master class, you will try this technique in practice. This will be an exciting experience and enrich you with new skills and valuable information.
Goreme National Conservation Area
Another unique place on the 2 day Cappadocia tour from Istanbul! You will then find the Goreme Turkish National Reserve. It is a large open-air museum. UNESCO recognizes this historical complex as one of the World Heritage Sites in Turkey.
Here you can explore many ancient cave churches, rock monasteries, and chapels. All these landscapes belong to the first stage of the development of the Christian religion.
Uchisar Castle
At the end of the tour, you will visit the famous Uchisar Cave Castle. It is located on the top of a high mountain and inside a rock. Labyrinths of tunnels on different levels and numerous settlements on several floors are carved inside.
They served as a shelter for residents from the invaders. Now there is an observation platform next to this multi-story rock fort. This is the highest point of Cappadocia. It offers a fascinating panorama of lunar landscapes, picturesque valleys, and vast expanses of remote surroundings.
On this exciting tour, you can enjoy a comfortable trip to Cappadocia, organized for you with Istanbul excursions. This unforgettable trip will give you the most pleasant impressions and the best memories for a lifetime!
Is 2 Days Enough in Cappadocia?
Cappadocia is the favorite region of tourists to visit in Turkey. You will need at least 2 days to see the most impressive areas of Cappadocia. Staying longer will help you get much more out of Cappadocia, including a hot air balloon ride.
Can You Do a Day Trip to Cappadocia from Istanbul?
We also have one-day tours such as the 2 day Cappadocia tour from Istanbul. You can have unique experiences by browsing our tours right now.
How Long is Flight from Istanbul to Cappadocia?
The flight time from Istanbul to Cappadocia is between 75 and 80 minutes.