The ancient city of Cappadocia Avanos overlooks Turkey's longest river, the Kizilirmak, from the hill. The majestic red river boils so much after the rain that it looks ready to wash its shores. Aside from another part of Cappadocia by a river, Avanos stands out among Turkish cities for its strange and magnificent ceramics. For over a thousand years, the red clay that colors the river's water has been mined here, and pottery has been crafted here since the Hittite period.
As you walk the town's cobbled streets, you'll appreciate the great view from the other side of the river, but somewhat spoiled by new homes. On the surrounding fields and hills, thermal springs, salt lakes, a small caravanserai, and even an underground city in Ozkonak, 14 kilometers from Cappadocia Avanos.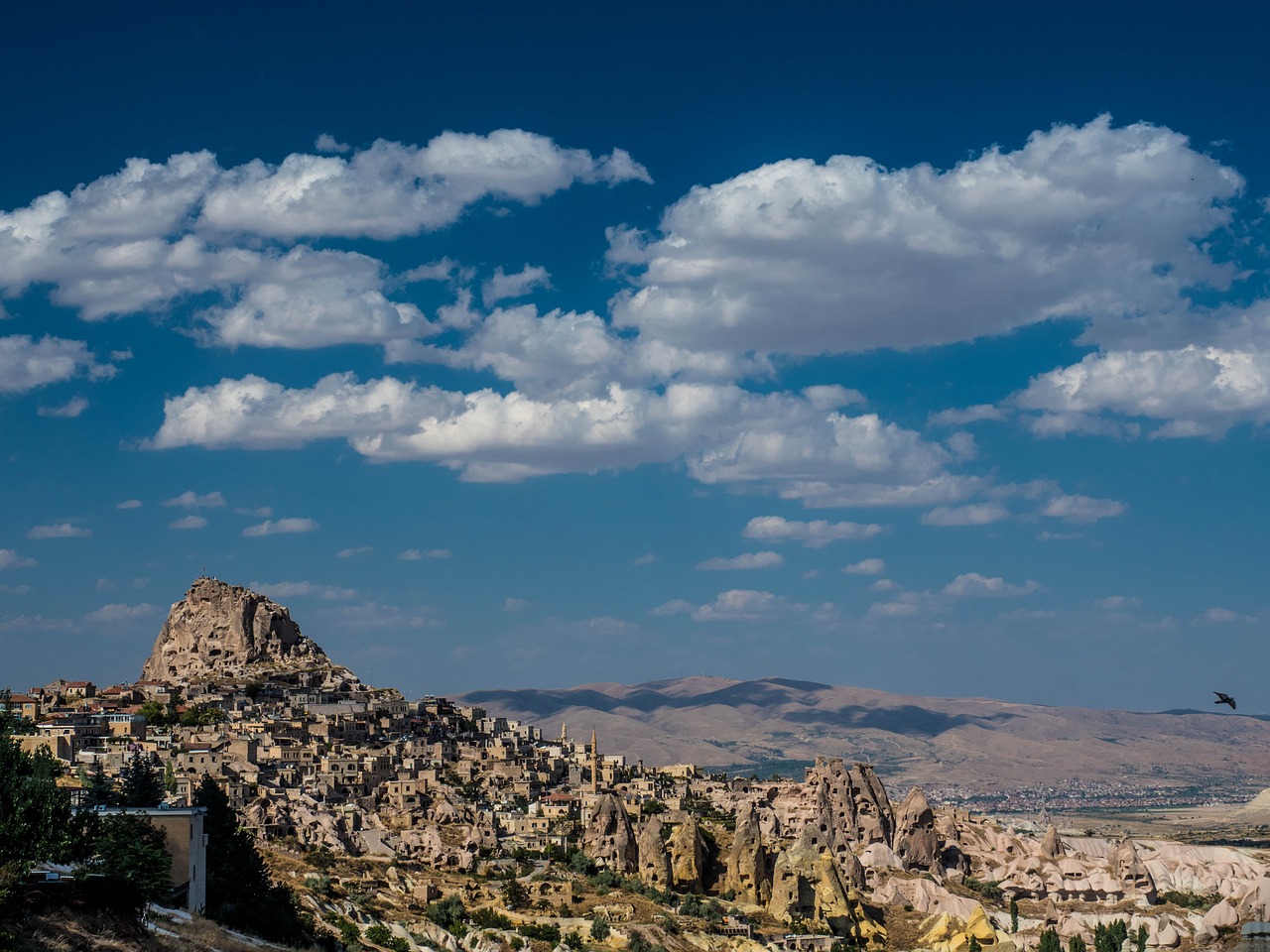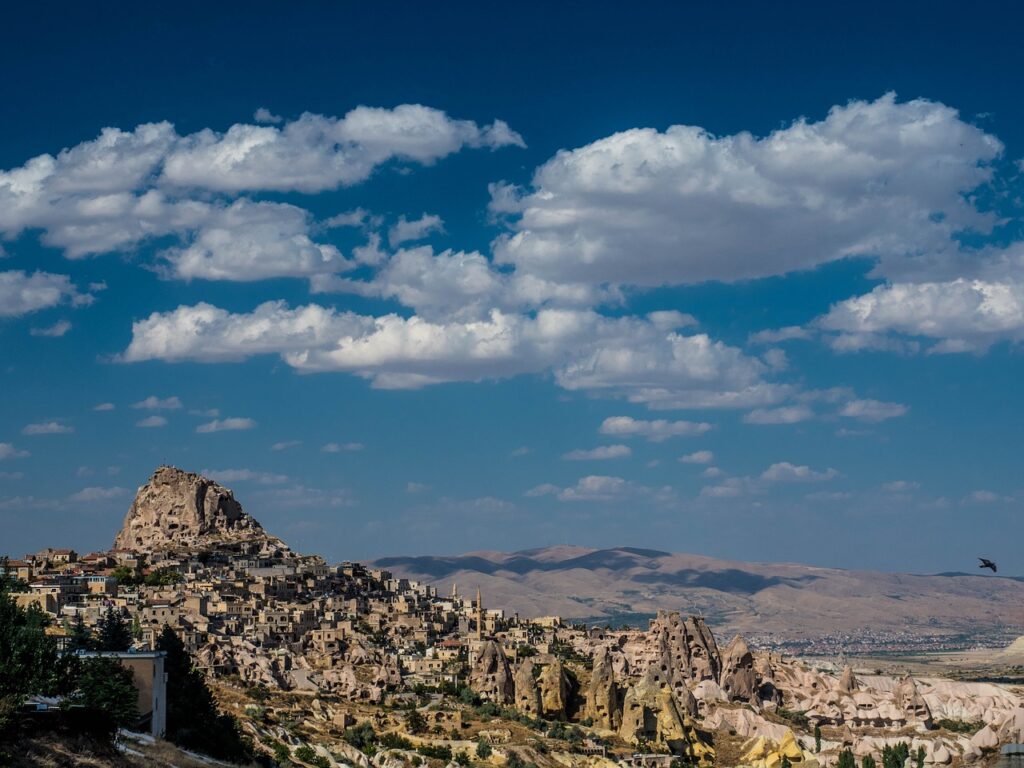 The city is famous for its pottery and carpet weaving workshops. Pottery has been practiced here for a long time, since the time of the Hittites. This is because red clays of excellent quality are always at hand in Cappadocia Avanos: they mine on the banks of the red river (Kizilirmak). The carpet weaving workshops of Avanos are also famous in the region and are second only to those in Kayseri, which are the oldest and best in Turkey.
Why Should You Go to Avanos?
First, you will love this city if you like silence and solitude and prefer local color to busy tourist attractions. Remember that in the morning, you will wake up to the sound of the muezzin's call to prayer from the nearest mosque.
Secondly, those who want to take pottery courses (many workshops offer such courses here) stop in Avanos.
Third, if you want to take a quiet walk in the valleys near Avanos, you can linger in this city or visit the Zelve Open Air Museum thoughtfully.
Places to Visit in Avanos
Places to visit in Avanos are generally:
Pottery and Carpet Weaving Workshops
There are many in this city. Almost all of them will give you an exciting tour and master class. In the pottery workshop, those who wish can try to make their first earthenware pots or cups.
Women's Hair Museum
It is a unique museum created by a Turkish potter. There are about 16 thousand exhibits. Curls for girls and women from different parts of the world, with little notes showing their first and last names, addresses, and phone numbers. All the walls of the museum, which is located under the pottery workshop in the basement, are hung with these curls.
Ceramic Museum
It is a private museum belonging to one of the family pottery dynasties.
Avanos Handicrafts Monument
This monument is located in the city's main square and depicts a potter and carpet weaver at work. It is made from local red clay taken from the banks of the Kizilirmak, the same clay from which famous clay pottery and ceramics are made in Turkey.
Aladdin Mosque
It is a Seljuk mosque built in the 13th century. It is located in the very center of the city, on the banks of the Kizilirmak. You can visit the mosque: Don't forget to wear your shoes before entering.
Zelve Open Air Museum
It is 4,5 km from Avanos. You can check our Zelve Open Air Museum article for more detailed information.
What to Eat in Avanos?
You can dine at various restaurants and cafes on the riverside in Cappadocia Avanos. Of course, there is no diversity in this city like in Goreme. Only Turkish cuisine represent here.
But overall, it's a little cheaper. Budget travelers can look for good places to eat (a cross between a cafe and a canteen) where locals eat.
Souvenirs and Markets
The most beautiful souvenirs of Cappadocia Avanos are beautiful ceramics and quality carpets. You can buy them from every corner here. Another worthwhile attraction in the city is a close supermarket.
How to get to Avanos?
Avanos can be reached by bus. The bus comes from Goreme, Urgup, and Nevsehir. Travel time 30-40 minutes.
What is Avanos Known for?
Avanos is generally known for its most famous historical feature, which still continues today and is extremely impressive. This is pottery production.
Is Avanos Worth Visiting?
You should definitely visit Avanos. Avanos is waiting for you with its unique beauty!